Blog entry
New Animal Totems!
I've been so busy this year restructuring, finishing old projects and planning a new future for my artwork. In the meantime, my miniature fabric art animal totems are back and now available in Williams Mill gallery shop!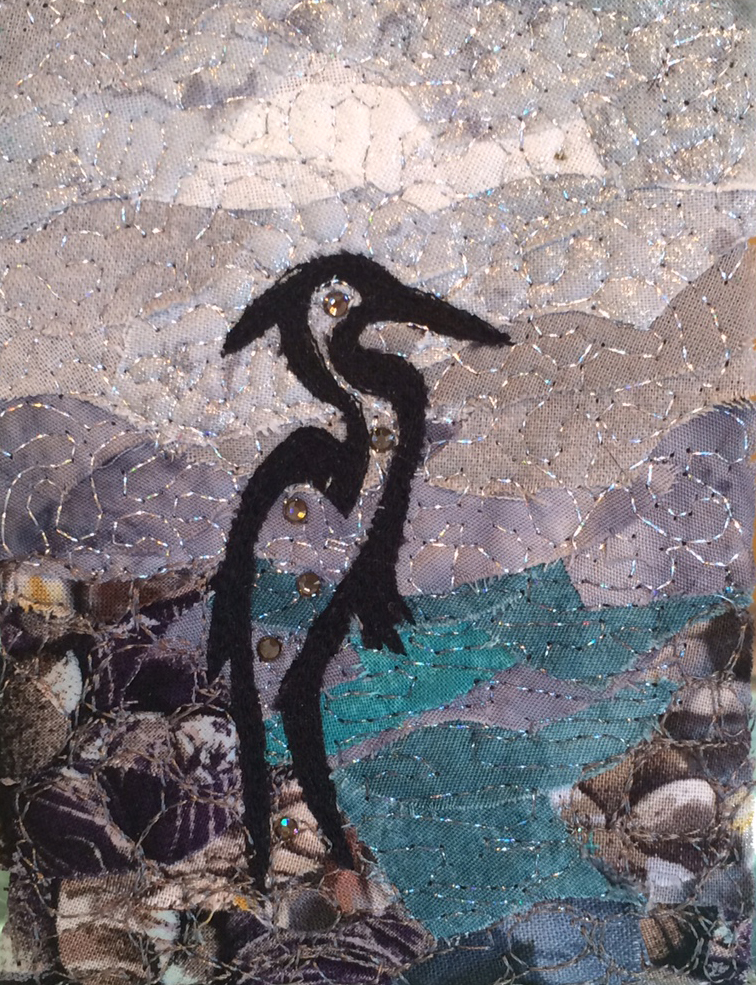 Blue Heron Totem
Studio life in February is quiet. Visitors are few and far between and it seems as if folks are hybernating to stay out of the cold. But while my would-be guests are staying warm at home, it's "go time" for me in the studio!
The quiet winter months at the Mill provides the perfect time for creativity to flourish. This is the time of year when I create my newest designs in jewelry and bookingbinding. It's also a time to focus on fine art projects that can't get done during the summer and fall months.